International Hospital Accreditation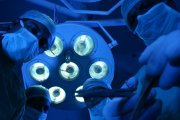 Hospital Accreditation
Patient Safety
The issue of hospital accreditation becomes extremely important when you are considering whether or not to engage the services of an overseas healthcare facility.
Patient safety is of prime importance in healthcare delivery. This could be your safety, someone in your family, or perhaps one of your clients or a valued member of your company team.
Whatever particular circumstances have lead you to consider the value of medical tourism, being able to have complete confidence in hospital standards is vital for your piece of mind.
There are a number of quality in healthcare standards that exist and of course, this can lead to some confusion from a healthcare consumers perspective.
Fortunately, the processes doesn't have to be complex when you're presented with the right information.
Accreditation processes provide access to reliable as well as certified documentation on industry facilities, infrastructure and service delivery. In the case of hospital accreditation, service delivery is synonymous with the level of care provided
Any hospital that is in current good standing with a reputable accreditation body has been thoroughly inspected at all levels of its service and awarded with certificates of compliance and standards achievement that will be good for a particular time period, four years for example.
For a hospital or clinic to maintain its certification and membership to the accreditation body, re-evaluation must occur regularly or the hospital will risk having their accreditation terminated.
Current accreditation membership should be displayed on all correspondence you have with a particular hospital facility or proof of standards compliance made available to you on request.

ISQua
This stands for the International Society for Quality in Healthcare. This is an "umbrella" organization which grants approval to accreditation bodies such as
America's JCI or Joint Commission International,
India's NABH or National Accreditation Board for Hospitals
New Zealand's QHNZ or Quality Health New Zealand
There are a number of other accreditation standards that you may come across that may govern standards in specific countries.
For your safety you must be satisfied that local standards are in compliance with international standards in the delivery of healthcare services.
If you see a hospital facility that has an ISQua quality stamp, then this tells you that the local accreditation body has standards that are in line with the international standards set by ISQua and approval for their membership to ISQua has been granted on that basis.
It may be that a hospital in a specific country displays its accreditation membership to clients as that of a local accreditation body. Always ask what international hospital accreditation standard the local hospital is affiliated with.
JCI or Joint commission international which is an international arm of a USA based healthcare accreditation organization also accredits international hospitals and clinics. If a hospital does not have JCI accreditation it does not mean that it is unsafe simply based on the absence of JCI accreditation. JCI is actually one of the many organizations that is under ISQua's umbrella.
Any Accreditation body that falls under ISQua's banner has been approved to comply with internationally acceptable standards and can be considered to operate within best practice guidelines.
Healthcare quality forms the umbrella under which sits patient safety and ultimately patient satisfaction. Make sure you are completely satisfied and comfortable with the hospital quality and the commitment to outstanding service delivery of your chosen institution before you contract with them to carry out any procedures.


Click Here to go from Hospital Accreditation to Coronary Heart Health Home Page