Medical Tourism In India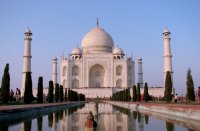 Medical Tourism in India
Medical tourism in India is a rapidly growing industry. Of course, India is well known for its colorful and vibrant culture including music and dance, its 'Bollywood' film industry and most definitely its mouth-watering food. India has also been working long and hard to gain a place of economic prominence and it is now classed as an emerging economy along with the likes of Brazil, China, and Argentina.
If you are assessing your options regarding overseas healthcare why should you give India your serious consideration?

Reduced Costs
One of the most important advantages that the medical tourism industry pitches is that of reduced cost of medical procedures...affordable surgery...when compared to the USA or western European countries.
Medical treatment costs in India are widely claimed to be lower than those of the United States for example by somewhere in the region of sixty to eighty percent, possibly even lower.
When you're talking about the cost of Heart Bypass Surgery in the USA being around $125,000, medical tourism India certainly stands to save you a considerable sum of money even when you've factored in your air fare and post procedure accommodation where you will need to spend a little time in recuperation once you have left the hospital facility prior to you flying back home.

Healthcare Standards
It is important that you feel completely safe and secure in the knowledge that healthcare standards in India are equally as high or better than those you would expect in your own country.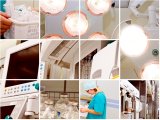 Quality Standards
Medical Tourism
India
Fortunately, there is ready compliance of international quality standards for healthcare delivery in many major city hospitals in India that do business with foreign clients.
The use of cutting edge technology and techniques along with a high number of internationally trained medical specialists working in high quality facilities such as the Wockhardt Hospital in Mumbai and Bangalore help to ensure that procedural outcomes are as good as what you would expect anywhere in the world.

Available Surgical Treatments
Common procedures performed on those opting to take a medical vacation in India include
Heart Bypass Surgery - CABG Surgery
Angioplasty and Coronary Artery Stent Implantation
Hip surgery
Knee Surgery
Gastric Bypass
Cosmetic Surgery

Don't be concerned about a possible language barrier, patient to medical staff communication is not an issue in India. medical tourism certainly requires that the host nation can communicate safely and effectively with the client (patient) and in the case of India with its historical ties to England, English culture and its language have been well integrated.

Many medical staff too have either trained or worked in England or the United States.

If you require the assistance of medical procedures that have become prohibitively expensive in your own country or perhaps you are either uninsured or underinsured thereby preventing you from receiving a viable treatment solution, then put medical tourism India on your list of possible overseas healthcare providers.






Are you interested in going to India for a medical procedure?
Fill out the form below and request further information in total confidence and with absolutely no obligation.






Click Here to go from Medical Tourism in India to Medical Tourism

Click Here to go from Medical Tourism in India to Coronary Heart Health Home Page