Cardiac Catheterization Stories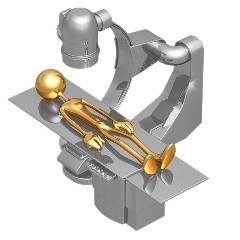 Coronary Angiography
Have you had a cardiac catheterization...where some 'X Ray dye' is injected into your coronary arteries and moving X ray pictures show your coronary arteries on a video screen?

OR

Maybe the procedure you had was to measure how well your heart's chambers were operating or to treat an abnormal electrical conduction pathway that was causing heart rhythm disturbances. This is called a Radio Frequency Ablation or RFA.


Regardless of the type of Cardiac Catheter Examination that you had...this is the place to Share Your Own Cardiac Catheter Story.


Having a cardiac catheter exam is fairly common these days given the very high rates of coronary artery disease in most countries. In-spite of advancing technologies, this examination is still the gold standard when it comes to looking at coronary arteries and assessing them for any narrowings, even though the procedure has been around and performed routinely since the 1960's.
Having a narrowing in one or more of your coronary arteries is called a stenosis and is hard evidence of the presence of the coronary artery disease process or Atherosclerosis. Having a Coronary Angiogram...another name for a catheterization is an excellent way of identifying any narrowings.


When Narrowings are Found
Narrowings in your arteries...and sometimes complete blockages can often be treated with angioplasty and the inclusion of either a Drug Eluting Stent or Bare Metal Stents (no drug coating).
Stents act as a cylinderical shaped 'scaffolding' to hold a narrowed portion of your coronary artery open after the plaque or thrombus that has narrowed it has been compressed back against the wall of the artery by a tiny balloon. This balloon compression is the process of Angioplasty.


Have You Ever Had a Coronary Angiogram?
Most Cardiac Catheter units perform cardiac catheter examinations on thousands of patients a year. Are you one of those patients? Have you ever had a cardiac angiogram?
Why not share your experiences and tell us how your procedure went.
Did you breeze through or was it a little uncomfortable? Did you understand what was happening to you? Was the procedure well explained in advance and did the medical staff communicate clearly with you during the procedure? Were there any narrowings found in your coronary arteries and if so how were those dealt with? Did you have an Angioplasty and a Stent, Heart Bypass Surgery, Prescription Medications or nothing at all? If you had an RFA procedure, has that solved your heart rhythm issues? Is there anything you'd like to share with anyone that is about to have a Cardiac Catheterization? Any advice or words of encouragement? How is the state of your heart health right now?
This is the place for you to tell your story...a place for you to directly share your own experiences of Cardiac Catheterization.


Have You Had
a Cardiac Catheterization Procedure?
Share your experiences and tell us how your procedure went. Did you understand what was happening to you? Were any narrowing's found in your coronary arteries? Did you go on to have an Angioplasty, Stent, Heart Bypass Surgery, Medications only or nothing at all. Maybe you were treated with an Ablation for abnormal heart rhythms? Did having a Cardiac Catheterization help you move towards better health after seeing pictures of the problem areas in your Coronary Arteries? Did this motivate you to do something about it and modify your lifestyle?


Tell us all about it!



Click Here to go from Cardiac Catheterization Stories to Heart Pictures